@TC4PI: FORMACIÓN CHALLENGING TEACHERS @educacyl FOR PLURILINGUAL INTEGRATION THROUGH PROJECTS 2
Escrito por MAR SÁNCHEZ BAYÓN, viernes 17 de abril de 2015 , 13:51 hs , en PROYECTOS EUROPEOS
Enmarcada en el proyecto "Teacher Competences for Plurilingual Integration - TC4PI" se ha desarrollado la formación con profesores de los centros colaboradores CEIP Maria Teresa Iñigo de Toro, CEIP Narciso Alonso Cortés, CEIP Parque Alameda, IES Emilio Ferrari e IES Arca Real.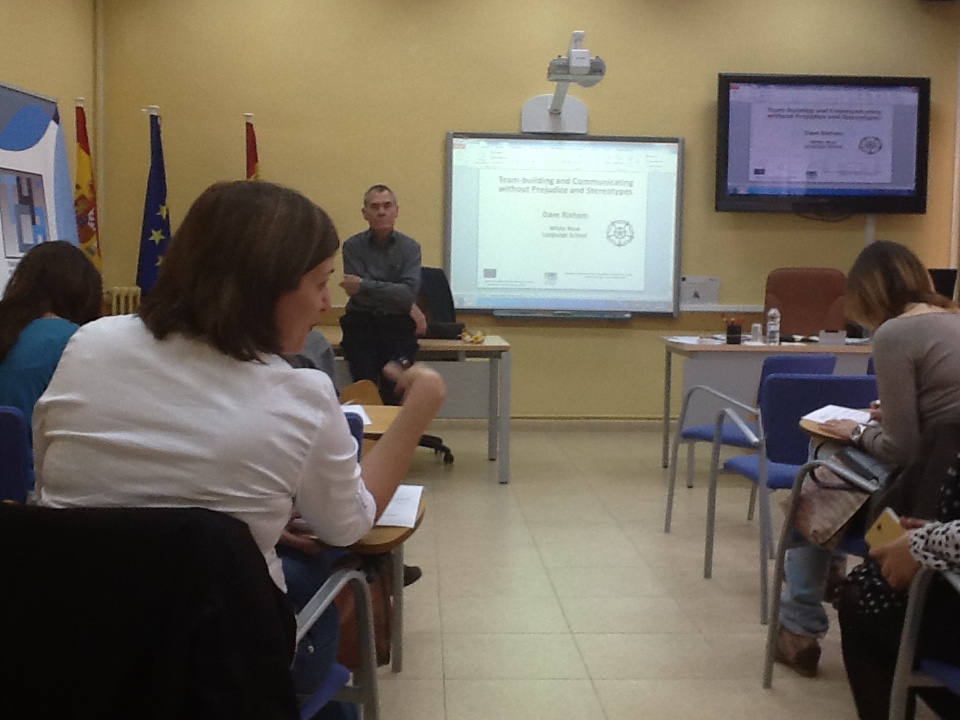 Durante las sesiones de formación se han trabajado contenidos que giraban entorno a modulos de formación diseñados en el proyecto con propuesta de practicas para el aula:
REFLEXION ON LANGUAGE
-to speak about language use socially and individually;
-to see the diversity of different languages in the world and in the project partner countries;
-to apply different activities to make learners more sensitive to language usage, life and classification;
-to use knowledge of a language diversity and a language life for lesson planning;
RAISE AWARENESS IN LINGUISTIC KNOWLEDGE VERSUS LANGUAGE KNOWLEDGE
-to focus on language learning specificity ;
-to review language knowledge descriptor frameworks;
-to structure their teaching towards allowing learners use their language knowledge in language learning.
INTERACTION WITH PEOPLE BELONGING TO OTHER SOCIAL GROUPS
-to transfer diversity managing to class
-to practice in building learners community
COMMUNICATION SKILLS FREE OF PREJUDICES AND STEREOTYPES
-to connect stereotype based attitudes to language learning attitudes;
-to structure language teaching avoiding enhancement of stereotypical attitudes .